By Duc Hung March 24, 2021 08:15pm GMT+7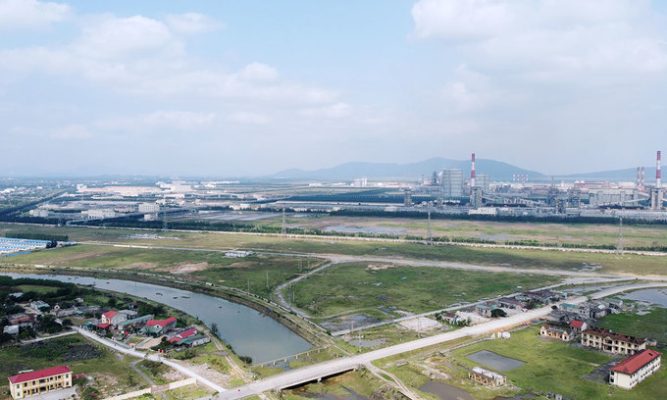 Central Vietnam province to reduce growth reliance on steelmaker
Formosa steel plant in Ha Tinh Province. Photo by VnExpress/Duc Hung.
The central province of Ha Tinh is looking to reduce its growth reliance on Taiwanese steelmaker Formosa, focusing instead on other sectors like tourism.
Although the province has been one of the decade's top 10 localities in terms growth speed, authorities said at a meeting Tuesday that a lot of its growth revolved around rising investments by Formosa, a steel producer that entered the province in 2008.
The Minister of Planning and Investment, Nguyen Chi Dung, said that there were high risks involved in such dependence. Thus, the province should identify other economic spearheads and promote them.
The province is planning to to focus on energy, agriculture, seafood, logistics, tourism and other sectors in the coming decade. It targets a 2.6-fold increase in its per capita GRDP to nearly $7,000 by 2030.
Several challenges faced by the province were mentioned at the meeting, including inconvenient location of its ports, weak infrastructure and a shortage of skilled labor.
Ha Tinh posted an annual GRDP growth of 11.5 percent in the 2011-2019 period, compared to the country's 6.5 percent.
In 2016, Formosa was caught spilling toxic waste that polluted more than 200 kilometers of coastline, devastating sea life and local communities dependent on fishing and tourism.
Its plant in the province is capable of producing 5-7 million tonnes of steel a year and has created jobs for thousands of locals. It also contributes trillions of Vietnamese dong (VND1 trillion = $43.3 million) to the state's coffers annually.