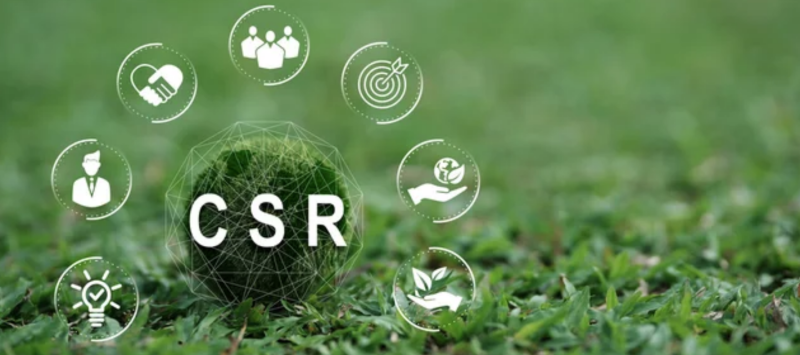 Corporate social responsibility (CSR) is more than just a buzzword. It is a way of doing business that reflects your company's values and principles and how you contribute to society's and the environment's well-being. CSR encompasses various aspects such as human rights, labor standards, environmental protection, anti-corruption, and community development. By implementing CSR practices, you can benefit from improved stakeholder relations, enhanced brand image, increased customer loyalty, and reduced operational costs. However, to demonstrate your CSR credentials effectively, you must obtain official assessments and certifications verifying your compliance with global standards and best practices. This article will introduce some of the most popular CSR systems to help you achieve your CSR goals and gain a competitive edge in the market.
Amfori BSCI Audit
Amfori BSCI
is a leading initiative aiming to improve global supply chain working conditions. It is based on 11 principles that cover topics such as fair remuneration, occupational health and safety, social dialogue, and environmental protection. By joining Amfori BSCI, you can access a network of over 2,400 companies and benefit from tools and services.
SA8000 Certification
SA8000
is a widely recognized standard for social accountability that applies to any organization regardless of its size, sector, or location. It is based on the International Labour Organization (ILO) principles, the Universal Declaration of Human Rights, and other international instruments. It covers nine elements: child labour, forced labour, discrimination, freedom of association, health and safety, working hours, remuneration, management systems, and grievance mechanisms.
WRAP Certification
WRAP
is a leading certification program for the apparel industry that promotes ethical manufacturing practices. It is based on 12 principles that address issues such as legal compliance, prohibition of forced labour, prevention of harassment or abuse, payment of minimum wages and benefits, respect for the environment, and customs compliance.
ISO 37001
ISO 37001
certification shows you are serious about avoiding corruption in your business. It helps you build trust and credibility with your partners and customers and stand out in competitive markets. Anti-bribery management systems help reduce risk in your value chain and protect you from legal problems if someone accuses you of corruption. ISO 37001 certification confirms you are doing business correctly and makes your stakeholders and customers happy.
Conclusion
CSR is a moral duty and a strategic opportunity for businesses to positively impact society and the environment. By implementing CSR systems such as Amfori BSCI audit, SA8000 certification, or WRAP certification, you can validate and communicate your CSR efforts effectively to your stakeholders. You can also leverage the benefits of CSR systems to improve your business reputation and performance. CSR systems are not a burden but an investment that pays off in the long run.