By VIS team
Achieving the accreditation certificate from BOA (Bureau of Accreditation), VIS Vietnam is one of 4 companies inspecting consumer goods in Vietnam. There are lot of companies which have achieved accreditation certificate but few companies inspecting consumer goods have it and VIS Vietnam is one of these few companies. Accreditation certificate not only provens an inspection company which is qualified enough, able enough for inspection but also provens the company is a reliable business partner that clients repose their absolute trust in. Being one of inspection enterprises in Vietnam, VIS Vietnam understands this, we always provide the best services with 30 full-time inspectors who are qualified, major in related technique spread over Vietnam. We focus on key elements such as professionalism, accuracy and speed. Professionalism is compulsory for any companies because professional workstyle will create good product and service. As we know, working must go with accuracy, if we are not accurate, what we create is imperfect for clients but if we are accurate, our speed cannot be fast. Perceiving this, we aim at following these two factors. Working not only requires accuracy to achieve the most effectiveness but also needs speed, Clients are always satisfied with accuracy in every product but it will be better that satisfication comes faster.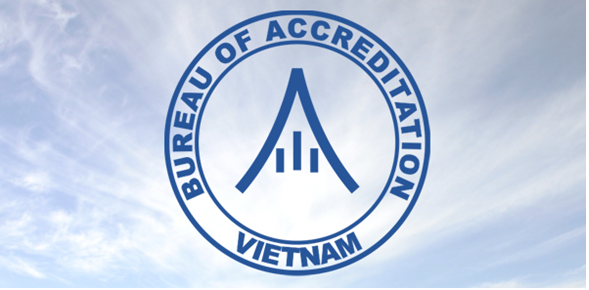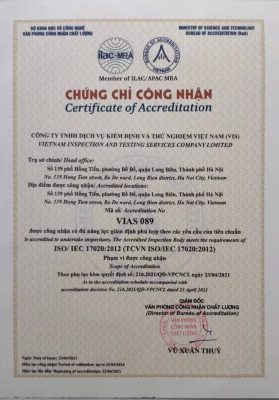 Being one inspection company in the list of Bureau of Accreditation is an extreme happiness. VIS Vietnam is willing to maintain its name as a reliable recognization in Bureau of Accreditation's management system. Continuing to improve service quality, develop facility and explore new market is VIS Vietnam's future strategy. We hope to cooperate with more clients so that we can bring the best quality for people and make life more beautiful.
Our Accredit No. is : VIAS 089
DECREE VN107/2016 – IMPORTANCE AND NECESSITY FOR INSPECTION FIELD
Nowadays, global industry is rapidly spreading all over the world, thousand factories equiped with modern technology are planted every year for producing million products. Quality assurance for such million products is difficult. To solve this, inspection career was born as an effective and potential solution. Inspection career is also being known as a developing career in Vietnam. Catching this chance, VIS Vietnam stepped into Vietnam as a young inspection company with aim of strongly boosting inspection career and being one of the best inspection service providers.
In Vietnam, a company with ability to provide inspection service must be approved for Decree VN107/2016 by government. Decree VN107/2016 is known as a special license that is a permission for a company to have business of inspection in Vietnam. Any companies or organizations which do inspection activities also need Decree VN107/2016.
Successfully joined Bureau of Accreditation, VIS  is officially one of 4 companies inspection consumer goods in Vietnam