By VIS team  Updated 200801001 (GMT+7-VN) August 03, 2020
Business is very important for a company to survive and develop in global competitive market nowadays. However, a company which only focuses on business will difficultly develop in long-term. We live and work in a big society, depend on each other to survive and develop. Therefore, we need to contribute meaningful and necessary things to society in which we are living. Understanding and perceiving this, VIS Vietnam not only focuses on bringing the best service to customer but also cares about society and environment which VIS Vietnam is in business. Mr. Liu Yong – Managing Director of VIS Vietnam said "this is what we must do", this sentence implies that business is not most important, we were born and live in society and environment first before we can make business, please care about society and environment.
On 1st of August 2020, VIS Vietnam went to Vinh Tuy bridge for garbage collection. This bridge is very famous in Hanoi, it is a modern bridge across the Red River that connects two districts, Hoang Mai and Long Bien of the city of Hanoi, Vietnam. Nowadays, because of high speed of urbanization and high density of population, garbage thrown away from people is more and more.
On this day, Mr. Liu Yong bodily joined the activity although he was very busy. He said "I don't really have much time, my clients always push me for business and project and you know, people can do business all days but will not have time to do environment activity all days. Therefore, I want to spend my little time doing something to protect environment in which I live". Mr. Liu Yong also shared: "We do this because we do business in Vietnam as well as live in Vietnam, we must have responsibility for the place in which we stay. In addition, enviroment is gradually polluted so we need action to protect environment".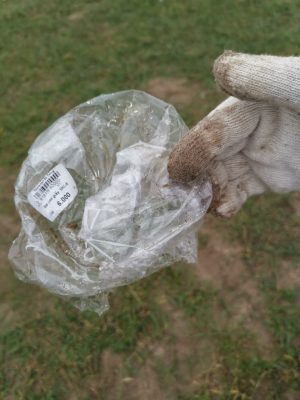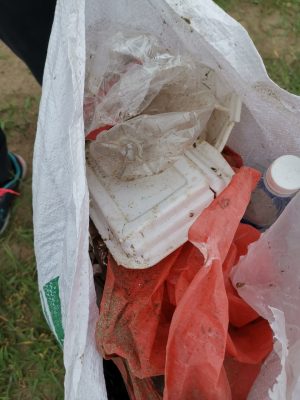 VIS Vietnam hope to spread its message to people so that they are aware of protecting environment, protect environment actively. We always try to make more things to contribute to environment protection, we also believe that our action will inspire others. Today our small activity only contributes to environment little, we will keep doing in the future. We hope that everyone cares about environment around them and protects it for a beautiful life.